How about Gigajewe (lattice jewelry)? What can Mosang diamond and gold play? Is HPHT&CVD artificial diamond a gimmick or a real revolution? See the most cutting-edge jewelry design, witness the most rare yellow Mosan diamond, everything will be revealed at the Shanghai International Jewelry Fair 2021.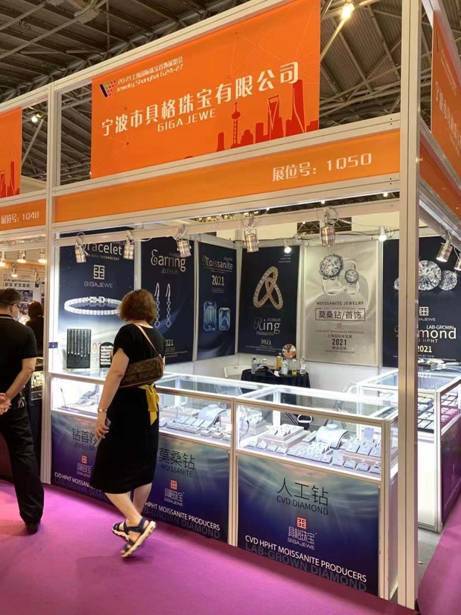 The Shanghai International Jewelry and Jewelry Exhibition is held in Hall 1 of Shanghai World Expo Exhibition and Convention Center, Shanghai, June 24-27, 2019. As one of the three major jewelry fairs in China, Shanghai International Jewelry & Jewelry Fair gathers famous jewelry manufacturers, wholesalers, retailers and franchisees from all over the world. After two years, Shanghai International Jewelry & Jewelry Fair is ready to take off!
Gigajewe will be invited to the exhibition with many new products (booth number: 1Q50). At that time, Gigajewe will introduce more excellent jewelry designers and their works to you, which will undoubtedly be a feast for Mossom diamond jewelry lovers!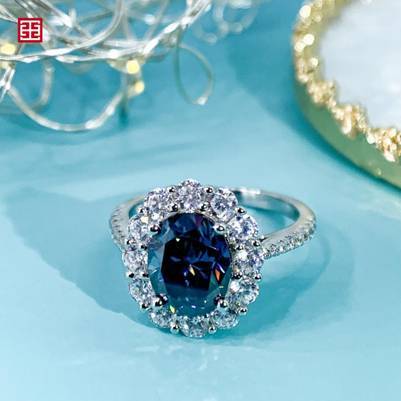 Founded in 2010, Gigajewe is one of the earliest manufacturers engaged in the research, development and production of Mossom diamonds in China. With fashionable jewelry designers and excellent jewelry craftsmen, we always adhere to the production of high quality materials, while developing advanced cutting technology. The company sells Raw Diamonds, Mossom Nude, HPHT&CVD Diamonds, Mossom Jewelry, available in all shapes and colors. At present, there has been a leap in the development of jewelry, with excellent quality and low price, has become one of the main Mosangite suppliers in the international market.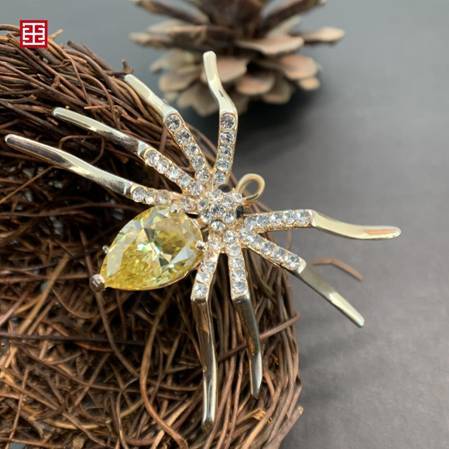 Gigajewe Collection of more classy jewelry works, shining Shanghai, bright bloom!

Gigajewe exhibited a number of precious jewelry works in this exhibition. Many of the works, no matter the rare bright yellow Mossan diamonds, clever design or exquisite craftsmanship, are rare treasures, which can be regarded as the classic works of contemporary jewelry.

Gigajewe (Style Jewelry) captures the changing trend of current consumer preferences, breaks through itself and leads innovation. In the process, design, style, cultural connotation and other aspects for consumers to bring a series of refreshing amazing work. This is the new upgrade of Gigajewe, constantly young, trend of the embodiment.

After looking at these exquisite jewelry, don't you feel like holding up half the sky for your summer?

Come to the scene!
Gigajewe Exhibition * information
Shanghai International Jewelry Fair 2021
Time: June 24 to 27
Venue: Shanghai World Expo Exhibition and Convention Center (Pudong)

Share: